Your Partner in growth.
A unique blend of operators and analytical strategists, our team is composed of top experts with extensive experience from Amazon, FedEx, and other leading companies. We help clients accelerate profitable growth through brainstorming and hands-on understanding of their specific operating models. We have a commitment to client-centered growth and stay with you until the business objective is achieved.
Consultants delivering profitable growth, fast.
Meet The A-Team
The Advatix team consists of top industry experts that expedite operational transformation through
quick problem solving and applying proven practices. Team members bring diverse backgrounds
and experiences that share the common goal of relentless commitment to our clients' success.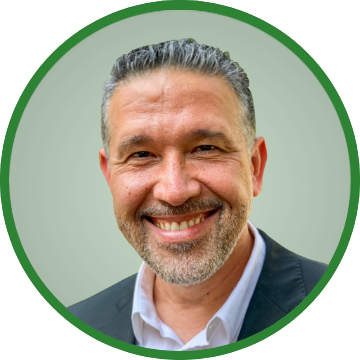 Pablo Unda
CEO of Advatix LATAM
Pablo Unda is the CEO of Advatix LATAM. He has 20 years of experience in supply chain management, logistics, fulfillment, and operations. He has worked for international 3PL companies for many of LATAM's biggest telecom players.
Read More
Gerry Mercure
Vice President of Strategic Alliances
Gerry Mercure comes with 37 years in the Logistics space. He is the Vice President of Strategic Alliances at Advatix with responsibility for strategic business growth by promoting the unique combination of supply chain and logistics solutions offered by the Advatix team. Gerry's approach begins with a deep understanding of customer needs and objectives as the foundation for comprehensive solutions to help clients transform their business and become market leaders.
Read More
×
Manish Kapoor
Founder & CEO
About
Manish Kapoor founded Advatix after 25 years of senior leadership roles at various organizations including Amazon and FedEx. At Amazon, he was the first person hired for the newly formed group "Amazon Logistics – AMZL" with the mission to build Amazon's own logistics capabilities. Manish led last mile efforts worldwide including US launch of Amazon Fresh and Sunday Delivery.
CAREER
Manish has a career track record to lead industry transformations. He created the first in the US centralized command and control center for Last Mile at FedEx, with automated route optimization even before smart phones were mainstream.
The first 10 years of Manish's career were in the Printing industry where he led the disruption of the check printing industry. He collaborated with Xerox R&D to develop a commercial digital printing technology solution to print check with magnetic toner. Manish also helped launch the first digital pre-press operation in India, prior to moving to the US. The Printing Industry recognized Manish's contributions with the prestigious Global Xplorer award.
Manish also served as President and Chief Operating Officer at Cheetah Software Systems and Video Equipment Rentals.
So why did Manish start Advatix?
Over the years, Manish hired several of the top consulting companies always getting good recommendations but never the right support to execute. In addition, the number of companies that need help with eCommerce and Omni-Channel operations is growing every day. Thus, Advatix was formed to provide the real "boots on the ground" help by veteran eCommerce Operators and Strategists to unlock growth for its client companies. Many companies have already changed their growth trajectory with Advatix's help and that number continues to grow every month.
"Starting Advatix is also natural. It's going back to my roots since I come from a family of four generations of entrepreneurs. I have been training 25 years for this", shared Manish.
"Starting Advatix is also natural. It's going back to my roots since I come from a family of
four generations of entrepreneurs. I have been training 25 years for this", shared Manish.
Education
• Supply Chain Strategy and Management Certification – M.I.T. (Massachusetts)
• MBA w/Honors (Magna Cum Laude) – Babson (Massachusetts)
• Master of Science w/Honors – Rochester Institute of Technology (New York)
• Bachelor of Engineering w/Honors – Pune University (India)
• LEAN/6-Sigma – Univ. of Texas, Dallas (Texas)
×
About
Sam Vahie is the President & Chief Consulting Officer at Advatix. He is one of world's top authorities on Supply Chain Design and Analytics, with a PhD in Artificial Intelligence from University of Arizona, MBA from Kellogg and over 30 years of experience in designing advanced supply chains.
Career
Sam is an industry leader in strategy, value realization and product position, enterprise transformation, operations, analytics, and technology. Sam is an expert at Global Supply Chain Strategy & Analysis, Market Data & Research (POS, Panel, Trade & Market Analytics) and Customer Profiling, Costing & Analytics, with his industry focus being primarily in CPG, Retail, Consumer Electronics, and Telecom.
Prior to joining Advatix, Sam held several leadership roles at various organizations including Wilson Perumal & Co., Alvarez & Marsal, IRI, i2 Technologies and Infosys. Sam led and delivered supply chain strategy, consulting and solutions to Fortune 500 companies across multiple industries, driving hundreds of millions in operational savings for clients in Retail, Consumer and Telecom industries. Sam was also a founder of multiple start-ups in the analytics and mobile payment space.
Amongst many notable achievements for his customers, Sam led the effort at Frito-Lay for end-to-end supply chain planning (demand forecasting, production, distribution & logistics) and delivery solution that led to over $16M in annual savings. Sam also assisted Nortel and Lucent transition from manufacturing to solution configuration and solution delivery companies leading to over $100M in savings for each business (including one-time inventory reduction).
Sam has in-depth experience with POS and other market data, solutions, and payment technologies for Retail and CPG companies. While at IRI, he lead the first successful rollout of Liquid Data (a near real-time market data and analytics solution) across PepsiCo (marketing, finance and operations).
Education
MBA – Kellogg School of Management, Northwestern University (Illinois)
PhD/MS in Computer Engineering (Artificial Intelligence/Neurosci.) – University of Arizona
BS/BA in CIS & Business Admin (Hon. Program) – Belmont Abbey College (North Carolina)
×
About
Bill Teller is the Chief Operations Officer at Advatix. Bill is acclaimed with launching and operating the very first Amazon Last Mile delivery station in the US. He led the operational expansion of Amazon Fresh and Amazon Logistics (AMZL) – where he teamed up with Manish Kapoor. Bill also lead operations at Amazon Fulfillment Centers.
One of the top industry experts in eCommerce operations, Bill has also led operations at several Amazon Fulfillment Centers.
Career
Before joining Advatix, Bill served as Senior Vice President of Operations at Rent the Runway where he led the operations scaling of the company. Bill also served as SVP at Video Equipment Rentals where he led the charge over a national network of 25 fulfillment Centers and several hundred employees.
Bill also led a significant part of the operations at Frito Lay.
Bill is experienced in managing all aspects of operations for large and small companies along with deep hands-on experience in launching and growing start up business units in industries such as, logistics, food and beverage, and mixed media rentals. Bill is also well-versed in leading complex change management through coaching, mentoring, and team building.
"I enjoy helping others become strong operations leaders while rolling up my sleeves and solving with them", says Bill. He gets straight to it as our clients have seen the significant impact he makes in a short time.
Education
BS – Education, Missouri Valley College, Marshall, MO.
×
About
Ashish Chadha is the Chief Information Officer and CEO APAC in India.
Ashish has over two decades of experience in leading teams that develop technologies for business growth. Ashish has also been an entrepreneur since the age of 21 founding and successfully running businesses in retail, fashion, and food industries before launching Brainworks Technologies. His team has developed many platforms and solutions for global companies based in the US, Europe, Asia, and Australia. Some companies that Ashish has served include Airtel, Hyundai, Nokia, bnp, Paribas, Belgium Satellite Services, Govt. of India, Cheetah Software Systems, Edelweiss, etc.
Career
Now at Advatix, he works closely with the US Office on business and technology strategies while taking charge of Advatix's India operations as well its global Technology initiatives. He leads a team of some of the finest technologists and experts in Cloud, SAAS, Mobile Technologies, Visualization, Logistics, Advanced Business Intelligence and Analytics etc.
Being part of Advatix is such a blast. I get to be the entrepreneur I am and also solve the business and technology problems for our customers.
Education
MBA from building businesses
Bachelors from Jodhpur University
Tech geek since birth
×
About
Tom Baker is the Vice President of Operations Solutions at Advatix. Tom is celebrated for successfully designing and launching Amazon's Last Mile delivery service throughout North America. He led the operational expansion of Amazon Fresh and Amazon Logistics (AMZL) – where he joined with fellow Advatix team members Manish Kapoor and Bill Teller. Tom also led the design and launch of Amazon's brick and mortar Amazon Books Bookstores.
One of the top industry experts in eCommerce operations, leadership development and continuous process improvement Tom has led the launch of Amazon's newest robotic fulfillment centers, creating high performing teams and strong leaders along the way.
Career
Before joining Advatix, Tom served as Director of Government Operations at GP Strategies where he spearheaded the operations which brought disaster relief to the victims of hurricanes Irma and Maria. Tom is also a 20 year Navy veteran where he served as a "Top Gun" trained Navy Fighter Pilot in F-14 Tomcats and F-18F Super Hornets. The successful implementation of his copyrighted "Leadership Flywheel," currently housed in the Library of Congress, has helped ineffective teams grow into high performing, industry leading, powerhouses. Tom's passion is creating order out of chaos; walking into difficult business problems and molding raw materials into high performing teams and effective processes. Tom states that he is "a mentor and coach who loves to get his hands dirty searching out and eliminating waste wherever it can be found."
Education
MA – National Security and Strategic Studies, Naval War College, Newport, RI
BS – Business Management; Ithaca College, Ithaca, NY
×
About
Jeff Helms serves as the Vice President of Operations Execution with extensive experience in Operations Leadership at Amazon Fulfillment and Amazon Logistics, and Deliv, with deep last mile operations expertise.
Career
Before joining Advatix, Jeff served as the Vice President of Operations for Deliv, a crowd-sourced same day delivery service provider, where he led their explosive growth from three to 35 major US markets. While there, he created and matured systems and processes from onboarding new customers to driver training and retention, as well as network design, application evolution, and metrics reporting, all while maintaining an obsessive focus on meeting or exceeding customer expectations.
Prior to Deliv, Jeff supported the launch of the first Amazon Logistics Delivery Stations in North America, and then managed all of Amazon's last mile operations in Southern California. He joined Amazon Logistics after several years with Amazon Fulfillment, where he led teams in the primary value streams, as well as in quality assurance and process improvement.
Jeff came to Corporate America after a 20-year career as a U.S. Army officer, during which he served in leadership positions of increasing responsibility in peacetime and combat.
Helms' experience building and managing scalable and reliable operations teams and processes makes him a natural fit to enable and empower Advatix Clients. His focus on ensuring an optimal customer experience and knowledge of developing safe and efficient processes that result in profitable per unit economics adds significantly to the difference Advatix makes for its clients.
Education
BS – United States Military Academy at West Point
MS – Long Island University
×
About
Gerry Mercure comes with 37 years in the Logistics space. He is the Vice President of Strategic Alliances at Advatix with responsibility for strategic business growth by promoting the unique combination of supply chain and logistics solutions offered by the Advatix team. Gerry's approach begins with a deep understanding of customer needs and objectives as the foundation for comprehensive solutions to help clients transform their business and become market leaders.
Career
Before Joining Advatix, Gerry served as Vice President of Business Development for TForce. His extensive background includes over three decades of leadership experience in transportation and logistics with industry leading businesses including Mayne Nickless, Courier Express, Dynamex, and TForce. Gerry has led sales organizations with over one hundred sales associates and senior account management teams with responsibility for major customer relationships. He has had operational and P&L responsibility for large, multi-market transportation businesses. Gerry launched and directed the corporate training and development department for Dynamex utilizing web-based and classroom training methods.
Much of Gerry's experience has been in developing final mile logistics solutions, considered to be the most challenging and most critical part of the supply chain. He has worked with clients ranging from new start-ups to fortune 1000 businesses, focused on helping customers to solve problems, create competitive advantages, and develop sustainable processes supporting business growth. His experience includes B to B and B to C logistics solutions across a wide range of industry sectors, always focused on creating value for the client.
Education
MA – Rutgers University
BA – Bucknell University
×
About
John Cordova is the Chief Human Resource Officer at Advatix. As a successful business leader with over 25 years of experience across a wide variety of business environments, John has been instrumental in driving the growth at companies such as Robbins Brothers, TACORI, Ever After, Appelt's Diamonds and Walker Zanger.
Career
John has broad experience in national and international operations and specializes in training development and delivery, organizational architecture, recruiting, compensation development, strategic culture management, product training development, strategic planning, executive growth and development, Call Center Operations and e-Commerce. Whether leading a retail company through significant growth or being a key business driver at major wholesale and manufacturing enterprises, John's successes have stemmed from effectively assessing needs and then developing and implementing effective Human capital systems encompassing the organizational design, recruitment, hiring and training of effective teams, and the creation of innovative, long-term "people" solutions. His programs and initiatives have reshaped the way businesses perform when it comes to running their operations providing their value to their customers.
While serving in the US Army, John found his passion for assessing opportunities, distilling the stages and solving for success. "Every solution depends on the application of talent. Our focus should always be on identifying the right talent enabling the best in them for present and future opportunities", says John.
Education
BSBA and MBA from University of Phoenix, LA Campus
×
about
Nina Sodhi is the Chief Financial Officer at Advatix. Nina is a seasoned startup executive who has built and scaled several early-stage companies. She ran Nackina LLC, a consulting firm advising startups, corporate incubators and VC firms.
Career
Prior to Nackina, Nina was the CFO of Kitchen to Kitchen, COO of MediQuire, COO of Spatial Systems, CEO and Founder of Blu Trumpet (acquired by Breaktime Studios), and COO of BumpTop (acquired by Google).
Nina was also an investment banker at Merrill Lynch in their technology group where she worked on several tech IPOs and M&A transactions.
Education
B.A.Sc in Electrical Engineering
MBA from Harvard Business School
×
About
Rod Jaraiedi is the Vice President of Client Solutions at Advatix and responsible for making sure that Clients take full advantage of the Advatix solutions and team. He is known for his persistence till Advatix Clients get the target business results.
Rod is an Industrial Engineer with extensive Operations experience, including at Amazon. He has a unique strength at problem solving and obsession for utmost Client experience.
Career
Before joining Advatix, Rod served as a Business Development Manager for Amazon Logistics and was responsible for launching and operating Amazon Fresh and Prime Now in New York City and Philadelphia. Amongst his accomplishments at Amazon Logistics (AMZL), Rod led the operational expansion in the East Coast across 14 delivery stations and launched Amazon's walker model in Manhattan, where over 16,000 packages are delivered daily.
Rod managed and launched several Delivery Service Partners for Amazon Logistics and developed Amazon's latest offering, where entrepreneurs apply to start their courier companies with minimal startup costs. During his time in Operations, he developed several scalable processes and metrics for Amazon that are currently being utilized network-wide.
Rod also has many years of Industrial Engineering experience at Michelin and Eaton corporation. His wide range of experience include scaling operations, standardizing processes, identifying and eliminating waste, dissecting operations, assessing opportunities and launching operations for large and small companies.
Education
MA – National Security and Strategic Studies, Naval War College, Newport, RI
BS – Business Management; Ithaca College, Ithaca, NY
×
About
Somil Katiyar is the Vice President, Technology at Advatix. His main focus is on developing XPDEL product, Advatix Transport Management System. Somil comes with 20 years of experience in leading high-visibility technology programs, process reengineering & automation engagements in various industries like Manufacturing, Banking, Insurance, Travel & Hospitality.
"Business value" focused and technically-sound Somil holds immense capability to drive Technology Transformation programs in fast paced & dynamic markets. He conceptualized, architected, and implemented Loss Control system for Nationwide Insurance Enterprise, USA bringing them efficiencies and premium uplift. He also designed & implemented 'Testing Center of Excellence" for Infosys helping them become world class testing organization.
Career
Before joining Advatix, Somil spearheaded entire operations of his family owned business in Warehousing and food processing. He also worked for Nationwide Insurance, USA focusing on software development and maintenance, Infosys focusing on Software Quality and Testing and Interglobe Technologies, India developing next gen service offerings.
Education
MBA – Bowling Green State University, USA
Six Sigma Black Belt – Air Academy, USA
Associate, Project Management – George Washington University, USA
PMP – Project Management Institute
BA(H) Economics – University of Delhi
×
About
Jon is Senior Vice President, Operations Solutions, Strategic Initiatives & Operations at Advatix. He joined in 2021, and is actively involved in helping customers design, implement and manage strategies for profitable growth.
Jon is a builder and leader of high-volume, rapid growth operations. He has led large expansions at multiple companies including UPS, Netflix, and several eCommerce businesses. He is a data-driven executive, with experience in finance, operations, human resources, engineering, and customer service
Career
Over the course of the last 20 years, Jon has continued to focus on building for scale, leading large teams, and overseeing expansion in high volume consumer product companies, including Netflix and Carezone. At Netflix, as a member of the DVD automation team, Jon led the design and implementation of automation solutions, positioning the company to grow from 2 million to 20 million customers. His broad range of skills and experience crosses multiple verticals including home furnishings, media, fashion, consumer technology, pharmacy and food and beverage.
Education
B.S., Finance, Economics, Western Michigan University.
×
About
Mahnhee is the Senior Director of Finance at Advatix. He is responsible for processing the financial activities of the company to maximize profits and plan for growth. Mahnhee comes with 10 years of experience in public accounting, in which he provided audit and technical accounting services for his clients that ranged in sizes up to $1.4 billion in revenues or $200 billion in assets.
Career
Prior to joining Advatix, Mahnhee served as a public accountant at Ernst & Young LLP and BDO USA, LLP. His extensive public accounting experience is in a wide range of diverse industries that includes, but not limited to, technology, manufacturing, and distribution (including e-commerce), asset management and real estate, lending, insurance, biotechnology and pharmaceuticals, life sciences, and nonprofit industries.
During his tenure as a public accountant, he developed expertise in a vast range of services that incorporates financial reporting, public offerings, Sarbanes-Oxley Section 404 implementation and compliance, reverse mergers, acquisitions, dissolutions, consolidations of equity method investments/joint venture accounting, VIE considerations, stock-based compensation, and accounting implications of various financing transactions, among others.
He also has experience in regulatory compliance and SEC filings and routinely contributed to implementing an integrated approach to financial statement audits, focusing on timely and effective planning, execution, and completion. His SEC experience includes initial public offerings and secondary offerings totaling over $500 million in registered shares.
Education
Certified Public Accountant

o Experience Level: A (Sign Attest Engagements)
o License Number 139083

M.S., Taxation, California State University, Northridge (2017)
B.S., Accountancy, California State University, Northridge (2012)
B.S., Finance, California State University, Northridge (2012)
×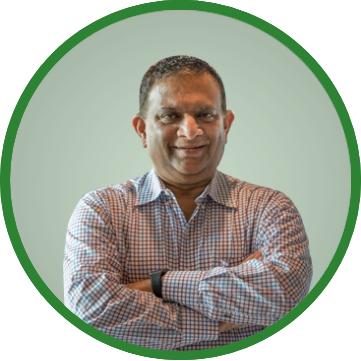 About
Ravi Ramakrishnan is the Vice President of Logistics at Advatix. He is an accomplished global industry leader who has helped transform technology & logistics for Wineshipping and several Fortune 50 clients at APL Logistics.
Career
With more than 30 years of experience, Ravi has established himself as an industry leader. One of many points of pride for Ravi has in his tenure is his ability to build a workplace environment for high performing teams for small, large, and global companies.
Most recently, Ravi worked as a Principal Consultant at Alpha Solutions Advisors, advising private equity & investment companies on the buy & sell for investments in the wine logistics space. Prior to AlphaSol, he was CTO and interim CEO at Wineshipping leading a multi-year transformational journey including an acquisition. Previous to Wineshipping, he led the Enterprise Business Analytics & Data Management team at NetApp where he was responsible for a global team delivering insights and analytics to internal and external stakeholders of the company. He was also the Global Head for the Business Integration team for APL/APL Logistics, a $8 billion company.
Ravi also makes time to give back, and building next-generation skills and talent is an important area of focus for Ravi. He helped launch Year-Up, a non-profit organization that bridges the gap for millions of young adults who have the motivation but lack opportunities to professional success.. He also mentors their students through internships in the Silicon Valley and East Bay.
Education
BS in Electronics & Communications, Birla Institute of Technology, India
×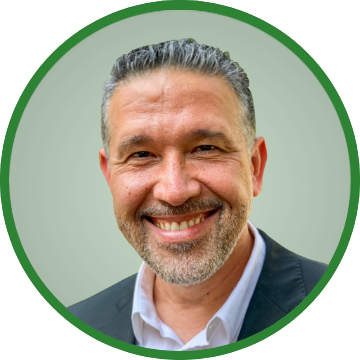 About
Pablo Unda is the CEO of Advatix LATAM. He has 20 years of experience in supply chain management, logistics, fulfillment, and operations. He has worked for international 3PL companies for many of LATAM's biggest telecom players.
Career
Pablo began his career as a risk and business management consultant with Arthur Andersen. After earning a Bachelor of Business Administration degree from Universidad de Santiago de Chile, he completed a master's degree in logistics and quality control from Instituto de Directivos de Empresa (Spain). He also obtained two certifications from the MIT Sloan School of Management in Supply Chain Strategy and Management Business Process Design for Strategic Management.
Pablo led the creation and operation of seven fulfillment and distribution centers in Chile. He also launched the first automated storage solution (VLM) with PTL technology for the industry. Additionally, his responsibilities as a Country and Operations Manager included leading national supply chains for organizations such as Telefónica-Movistar, América Móvil-Claro, Nextel, and Motorola. He created and operated one of the first complex repair labs for mobile phones in LATAM, servicing Kyocera and Nokia.
Pablo also managed various business' due diligence in Peru, Chile, Colombia, and Panama for Starlogistics, driving the growth of the holding in LATAM. Most recently, Pablo provided advisory services via his own private boutique consulting, focusing on innovation in logistics and operations. He also worked as a business and logistics consultant for telecom, pharma, energy, and 3PL companies.
Education
Coursework in Engineering & Economics (Venezuela)
Bachelor of Business Administration (Chile)
Master's Degree in Logistics and Quality Control (Spain)
Business Process Design for Strategic Management Certificate (USA)
Supply Chain Strategy and Management Certificate (USA)
×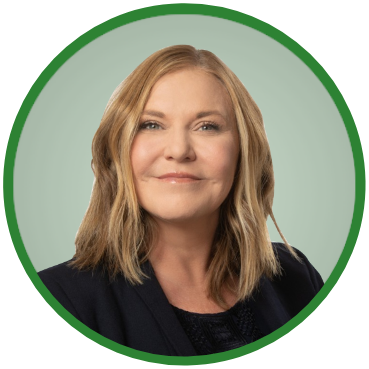 About
Nikki Boone is the Global Chief Revenue Officer for Advatix. She is a strategic senior leader with over 20 years of experience growing global businesses and driving high-performance sales teams through P&L ownership, strategic alliances, and M&A.
Career
Nikki is an industry leader in strategic relationship management, business transformation, and turnarounds. Throughout her professional journey, she has shown proven success in inspiring and motivating diverse teams to accelerate enterprise initiatives and increase shareholder value.
Nikki started her career at FedEx, where she held leadership roles in operations, sales, solutions development, sales operations, and global alliances. Her diverse experience at both a field and corporate level, combined with a laser focus on customer success, uniquely positions her to help Advatix customers to scale their own businesses.
Prior to joining Advatix, Nikki held leadership roles at Johnson Controls and Honeywell, where she delivered significant results at a revenue, margin and EBITDA level across diverse business units and operating functions. Notable accomplishments include taking the lowest performing (and largest) area in the JCI North America Fire & Security business to first in less than 12 months. This resulted in double-digit revenue growth, margin expansion, and positive cash flow on a $150M P&L. While at FedEx, she led and successfully implemented a $500M contract with HP and Canon to transform print operations at FedEx Office. She was also instrumental in closing and leading a $50M annuity Managed Services opportunity for Boeing.
More recently, Nikki worked within the facilities management space to drive innovation and customer focus in an industry that is in the transformation to stay relevant. She is also active in developing and mentoring leaders, including serving as the North American executive sponsor for the JCI Women's Growth Network.
Education
Bachelor of Science (B.S.), Construction Management from California Polytechnic State University-San Luis Obispo (USA)