Navigating Logistics in
Times of Uncertainty
Learn how to be prepared for the next disruption.
The global supply chain is valuable but tumultuous. From Covid-19 to the Suez Canal; soaring freight costs and supply delays; semiconductor shortages, war in Ukraine, blackouts and reductions in the supply of basic raw materials from China. As challenges increase with no end in sight, companies must be prepared for anything when making decisions for procurement, production and logistics planning.
Join us for a conversation with Mike Indresano (Ex-Amazon, Walmart, and FedEx) and Sam Vahie, Chief Consulting and Strategy Officer at Advatix, to learn how you can mitigate business impact by anticipating disruptions and ensuring you have plans in place to keep operating efficiently and meet customer demand.
Lengthening of
supply chain
Why is the impact of
uncertainty in supply chain
higher than it was before?
Impact of
uncertainties
Generic impact of
uncertainties seen across
multiple industries.
Mitigating risk
and disruption
Strategies that various
industries are using to
mitigate risk and disruptions.
KEY TAKEAWAYS
Our panellists will discuss how to create a more
resilient and sustainable supply chain, one that meets
customers' needs in an ever-changing environment.
Identifying,
anticipating, and
mitigating supply
chain related risks

Learn how various industries
(eCommerce, CPG, Auto etc.)
are mitigating risks that impact
cost, services, and quality

Explore innovations that you
can adopt to mitigate
the risk
Register For
the webinar
Learn how you can mitigate business impact by anticipating disruptions and
ensuring you have plans in place to keep operating efficiently and meet
customer demand.
Date: April 28, 2022
Time: 2:00 - 3:30 pm EST
Live webinar: 90 minutes
Speakers
We are proud to partner with industry experts to
bring you the most relevant information.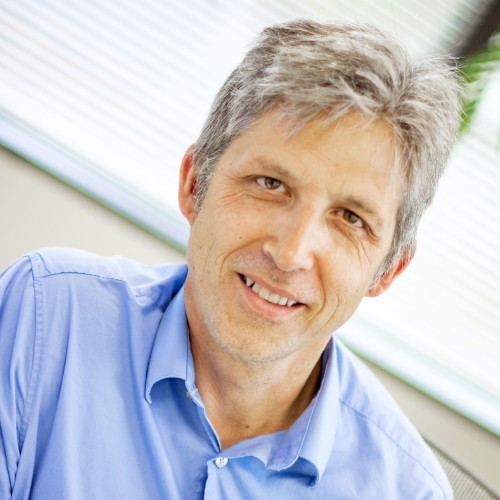 Mike Indresano,
(Ex-Amazon, Walmart, and FedEx)
Chief Business Officer
The FRONTdoor Collective
Mike Indresano, the Chief Logistics Officer at Advatix is the visionary leader for all things Logistics. He is an accomplished global industry leader and helped transform logistics for Amazon, FedEx and Walmart. With over 30 years of experience in the industry, Mike is fondly referred to as the "Yoda" of logistics as he is lending his extensive experience and expertise in helping several organizations improve their transportation networks.
Sam Vahie
Chief Consulting & Strategy Officer
Advatix
Sam has led and delivered supply chain strategy, consulting and solutions to Fortune 500 companies across multiple industries, driving hundreds of millions in operational savings for clients in Retail, Consumer and Telecom industries. An industry leader in strategy, value realization and product position, enterprise transformation, operations, analytics, and technology. Amongst many notable achievements for his customers, Sam led the effort at Frito-Lay for end-to-end supply chain planning (demand forecasting, production, distribution & logistics) and delivery solution that led to over $16M in annual savings. Sam also assisted Nortel and Lucent transition from manufacturing to solution configuration and solution delivery companies leading to over $100M in savings for each business (including one-time inventory reduction).
Executive with solid foundation on business fundamentals (Kellogg MBA), deep understanding of Supply Chains and an applicative understanding of emerging technology with a PhD in Artificial Intelligence.