FOOD SAFETY CULTURE MATTERS
Protect your customers and brands with effective
food safety programs.
The food industry supply chain is ever evolving and growing in complexity. To mitigate risk, companies need to be proactive in understanding the legal implications of food safety, and know how to build and nurture a culture with food safety in mind.
Our latest webinar, Food Safety Matters, examines the importance and the impact of a robust food safety culture, and defines what industry leaders can and should do to protect their customers and businesses.
Food Safety &
Regulatory Risk
Learn the definition of food safety culture and its importance.
Food Safety Culture and Risk Mitigation
Learn the difference between due diligence and compliance.
Food Safety Culture and Due Diligence
Why performing due diligence is important for your food business and customers.
KEY TAKEAWAYS
Be armed with knowledge of how to mitigate food
safety risks by building, implementing, and
maintaining a food safety culture.
Why food safety
culture has become
increasingly
important in this day
and age.

What an effective food
safety culture looks
like in an organization.

What management
can do to drive a
culture of food
safety throughout
the organization.

How to assess the
effectiveness of your
organization's food
safety culture.
Register For
the webinar
Learn how an effective food safety culture can protect your
customers and reduce liability for your company.
Date: March 2, 2022
Time: 2:00pm EST
Live webinar: 1 hour
Speakers
We are proud to partner with industry experts to
bring you the most relevant information.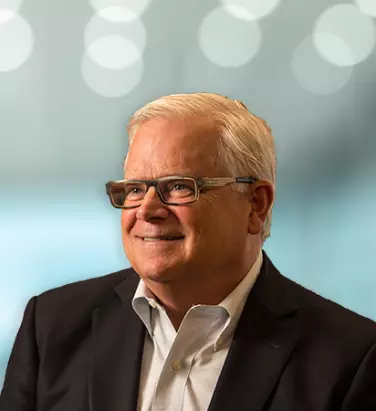 William "Bill" Marler ,
Managing Partner at Marler Clark
The Food Safety Law Firm
An accomplished attorney and national expert in food safety, William "Bill" Marler has become the most prominent foodborne illness lawyer in America and a major force in food policy in the U.S. and around the world. Marler Clark, The Food Safety Law Firm, has represented thousands of individuals in claims against food companies whose contaminated products have caused life altering injury and even death.
Bill began litigating foodborne illness cases in 1993, when he represented Brianne Kiner, the most seriously injured survivor of the historic Jack in the Box E. coli O157:H7 outbreak, in her landmark $15.6 million settlement with the company. The 2011 book, Poisoned: The True Story of the Deadly E. coli Outbreak that Changed the Way Americans Eat, by best-selling author Jeff Benedict, chronicles the Jack in the Box outbreak and the rise of Bill Marler as a food safety attorney.
For the last 27 years, Bill has represented victims of nearly every large foodborne illness outbreak in the United States.
Dan Brackett
Director, Food Safety & Quality Assurance
When companies need their quality programs elevated to World Class status, Dan Brackett with his 30 years of quality systems experience is just the person to do it. He has worked extensively in the food industry bringing cutting edge Quality Systems methodologies to food processing. In implementing Quality and Food Safety systems, Dan has what he calls a holistic approach to transforming a client's organization into one of World Class Quality. This entails integrating quality and risk management at the strategic, tactical and operational levels of the clients organizations.
Dan has a Bachelor of Science degree in Food Science from Chapman University and a Graduate degree in Organizational Management from Azusa Pacific University.